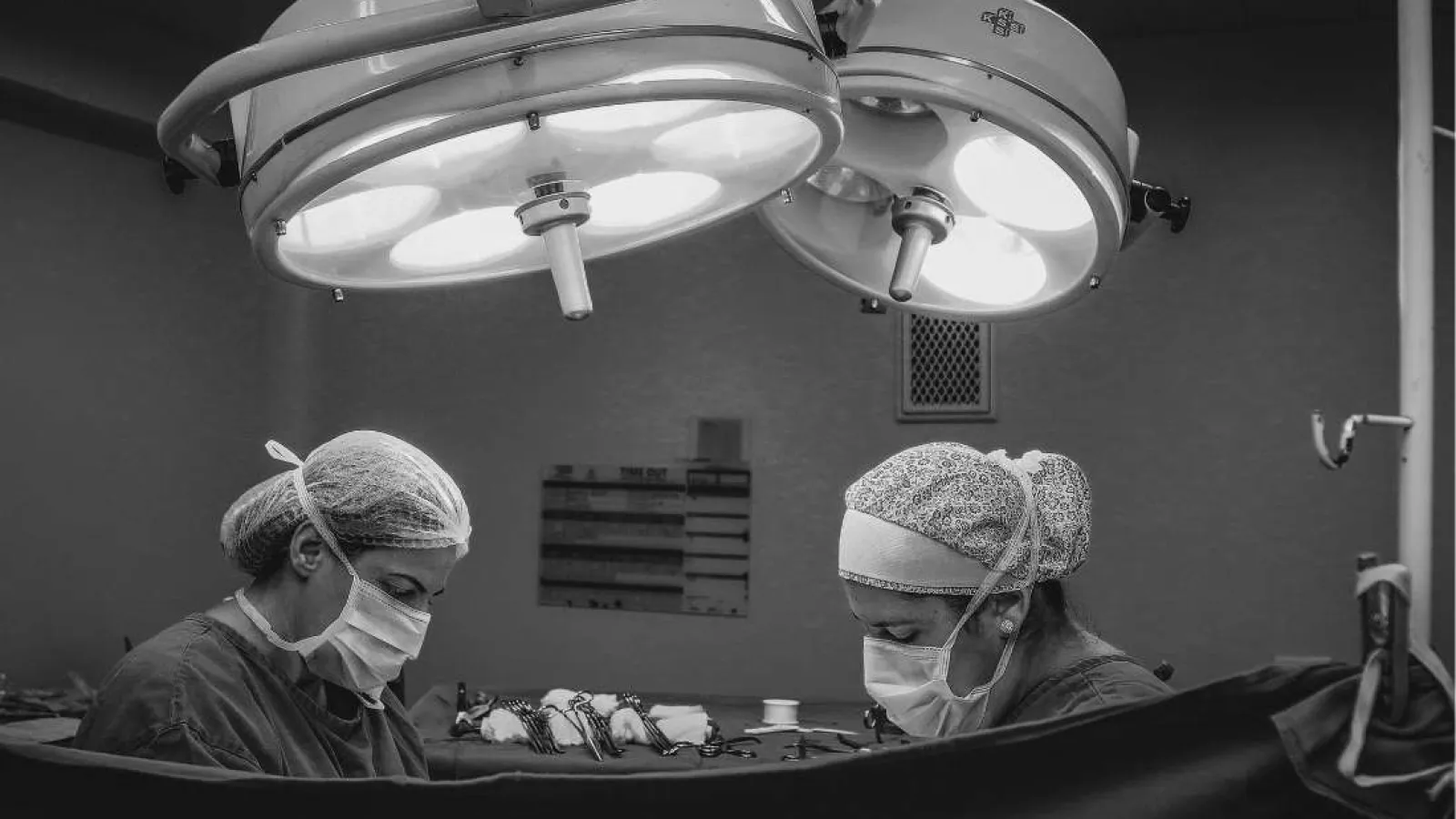 Practice Areas
Medical Malpractice Attorneys in KY
If you have been injured due to medical negligence or malpractice, our firm can help. Our medical malpractice lawyers in Louisville KY and the surrounding areas will work to get you justice for the harm done. We can draw upon our record of successfully holding hospitals and medical providers to account. We want to get you the compensation you deserve.
Kentucky Medical Malpractice Attorneys
Medical malpractice claims are complex. They can result in serious - if not life-changing - injuries. The best medical malpractice lawyers in Lexington KY have the experience required to pursue a fair settlement. We can help you move forward with your life.

At Powell Klausing, we pride ourselves on doing just that. Our medical negligence lawyers and HIE lawyers in Kentucky care about making things right for those who have been wronged.
Our firm focuses on making things right for individuals and families who have been harmed by medical negligence. Our firm regularly handles cases involving medical malpractice, drawing on years of experience working for and against hospitals and medical providers in Kentucky and Indiana.
What is Medical Malpractice?
Health providers, from doctors to chiropractors, are expected to exercise a certain level of skill and care when they treat patients. You might have a claim if a health provider fails in this duty and injury results.
You should hire a medical malpractice lawyer in KY if you think you have a negligence claim. However, put simply, you need to prove four things:

Someone - in this case, a healthcare provider - owed you a duty of care e.g. you were their patient.

The practitioner acted negligently in some way towards you.

You were injured (or, in the worst cases, your loved one died).

The practitioner's negligence caused the harm or death.


Types of Medical Malpractice
There are various types of medical malpractice. The most common examples include:
Administering the wrong dose of drugs e.g. anesthesia.

Discharging a patient too early.

Failing to make a diagnosis.

Failing to manage a birth safely.

Making the wrong diagnosis.

Misreading scan or test results.

Neglecting to order tests or perform follow-up care.

Performing surgery negligently.

Prescribing the wrong drugs or medication.
Victims of medical malpractice deserve experienced and compassionate representation. Our team can help - contact us today for a free case evaluation.

Injuries Caused By Medical Malpractice
Every day, patients suffering from illness or injury count on medical professionals to help them recover. Unfortunately, some doctors, nurses and hospital workers do not provide their patients with the care they deserve. Injuries or illnesses victims might develop include:
Birth injuries such as cerebral palsy or neonatal hypoxic-ischemic encephalopathy (HIE)

Brain injuries or brain damage

Cerebral palsy

Disfigurement

Infection

Internal bleeding

Limb loss and other catastrophic injuries

Paralysis

Stroke
In the most serious cases, medical malpractice causes death.

Whether you need a wrongful death attorney or HIE lawyer in Kentucky, call Powell Klausing for help.

Damages for Medical Malpractice
The goal of a medical malpractice lawsuit is to ensure that the injured are not left to bear the financial costs of injuries. A Louisville surgical error lawyer or medical malpractice attorney can help you claim damages for:
Burial costs

Funeral expenses

Lost wages

Medical bills

Prescription drugs

Rehabilitation
Preventing Medical Malpractice
It is not difficult to prevent medical malpractice. All medical professionals and hospital workers need to do is follow the protocols that are already in place. Simple things such as closely reading patient charts and following safety protocols go a long way toward preventing injuries and death in a clinic or hospital setting.
Medical malpractice lawsuits do not exist to punish medical providers or create a culture of fear in hospitals; they exist because patients should not be left to bear the burden of injuries suffered through no fault of their own.
What to Do if You Think You Have a Medical Malpractice Claim
As soon as possible, call a Louisville medical malpractice attorney for help. There are strict time limits involved in medical negligence claims. Hiring a lawyer will ensure you don't miss key deadlines.
In the meantime, here's what you should do:

Get a medical opinion on the extent of your injuries.

Keep records of time off work and lost wages.

Take pictures of your injuries.

Keep receipts for any other losses e.g. transport costs.
At Powell Klausing, we focus on achieving the maximum financial compensation for our clients. We believe that helping you recover damages can allow you to focus on recovery.

The best medical malpractice lawyers in Louisville KY are committed to their clients. That's why we only accept a limited number of cases to devote more time and energy to each case we take on. We'll always be transparent and keep you informed every step of the way.

Find the Best Medical Malpractice Attorney in Kentucky
Our goal is to leave you in the best position possible to move forward with your life. Contact our medical malpractice lawyers in Kentucky for a free, no-obligation meeting.
We have offices in Louisville and Lexington. Call us for a free consultation today!

Attorney Explains
Medical Malpractice
Attorney Steve Klausing explains medical malpractice

All medical professionals are required to meet or exceed a standard of care when treating patients. Medical malpractice is the failure to meet the minimum requirements of the standard of care. Medical malpractice can take many forms, including:

Errors in diagnosis - Misdiagnosis occurs when a physician diagnoses a patient with the wrong condition. A failure to diagnose occurs when a physician fails to identify the patient's illness. A delayed diagnosis occurs when a patient's condition worsens due to a failure to diagnose in a timely fashion. Learn more about the failure to diagnose a heart attack.

Improper treatment - This occurs when a doctor administers a treatment inconsistent with the standard of medical care and the patient's condition worsens or the patient suffers new injuries as a result. Learn more about nursing errors.
Performing medical procedure without informed consent - Failure to provide the patient with adequate information so he or she can make an informed decision regarding their treatment, or failure to seek consent altogether, could constitute malpractice.
Surgical errors - Making mistakes during surgery (e.g., puncturing an organ) or leaving a surgical instrument inside the patient's body may be forms of medical negligence.
Prescription errors - Medication errors occur when a medical professional administers the wrong dosage or wrong medication altogether and the patient's condition is negatively affected. Some cases involve prescription of medication that adversely reacts with other medication the patient is taking.

Pregnancy and childbirth errors - Mistakes during pregnancy, labor, or delivery can result in birth defects, hemorrhaging, and a number of other medical problems affecting both the mother and child.

A successful medical malpractice case hinges on proving liability. To do so, the patient must prove the following elements:

Duty: Medical professionals have a duty to provide adequate care to the patients they treat. To prove that the defendant owed you this duty, you will have to establish that a doctor-patient relationship existed between you and your doctor.
Breach of Duty: Proving the defendant breached the duty that they owed to you is more challenging. To prove a breach of duty, or negligence, your attorney can help prove your doctor did not adhere to the appropriate medical standard of care. We may consult expert witnesses and ask them to testify. The expert will likely discuss the medical standard of care and why the defendant's behavior was negligent. Published medical guidelines may also help establish the applicable standard of care.
Causation: Third, you must prove your injuries were the result of the defendant's negligence. The defendant may try to argue that your injuries were the result of an underlying medical condition rather than the doctor's negligence. We can help build a case in your favor by presenting expert witnesses to show that your condition worsened or developed because of the defendant's poor care.
Damages: Once you prove causation, your last step will be proving you suffered actual harm as a result. We can help you gather medical records, evidence of lost wages, and other evidence to establish the value of your damages.
If you can establish all four elements by a "preponderance of the evidence," you may recover compensation for damages. The damages you receive may be economic and non-economic in nature.

Economic damages cover past and future medical expenses, lost wages, and loss of future earning capacity, as well as other financial losses or expenses. We help you calculate these damages based on medical bills, pay stubs, and other financial documentation. We may consult experts and establish your prognosis to prove the value of any future damages.
Non-economic damages include pain and suffering, mental anguish, loss of consortium, and other damages that do not have a specific price tag. These damages can be difficult to calculate, and insurers often try to contest their value. We work with experts and build your case to establish the emotional and psychological effects of your injuries.
If a negligent medical professional caused you harm, you deserve compensation for your injuries. Attorney Scott Powell can help you file a claim against those responsible for your injuries. Call the Powell Law Firm at 502-242-7000 for help filing your medical malpractice claim.

In Kentucky, a lawsuit claiming negligence or malpractice against a physician, surgeon, dentist, or hospital must be filed within one year. Generally, the one year limitations period begins to run from the date the injury or malpractice occurred. But there are exceptions to this general rule. Do not hesitate to contact our office if you have questions about the statute of limitations applicable to your case.
Further reading: Kentucky Medical Malpractice Statute of Limitations
We understand that it can be difficult to identify who might be the best medical malpractice lawyer for your case. Many sites on the web offer reviews and/or purport to identify the "best of the best" for your particular situation. We invite you to check out our reviews on leading sites like Google, Avvo, and FindLaw.
Each year, the widely-respected SuperLawyers publication attempts to create a credible, comprehensive and diverse list of top attorneys that can be used as a resource for attorneys and consumers. Using a multiphase selection process that combines peer nominations, evaluations, and independent research, a few attorneys (less than 2.5%) from each state are granted SuperLawyers designation. The Powell Law Firm is proud to have two attorneys who have received Rising Star designation on this prestigious list.
Medical Malpractice Victories
$9 Million

Medical Malpractice
Catastrophic Birth Injury
Steve Klausing served as co-counsel in representing a baby girl against medical providers responsible for causing Hypoxic Ischemic Encephalopathy (HIE), a brain disorder that occurs when the brain does not receive enough oxygen or blood flow for a period of time. Her medical providers were delayed in their recognition of signs and symptoms indicating she was under distress during delivery. They then compounded the problem by failing to provide prompt resuscitation. The brain damage caused by HIE will require substantial medical care for the rest of her life.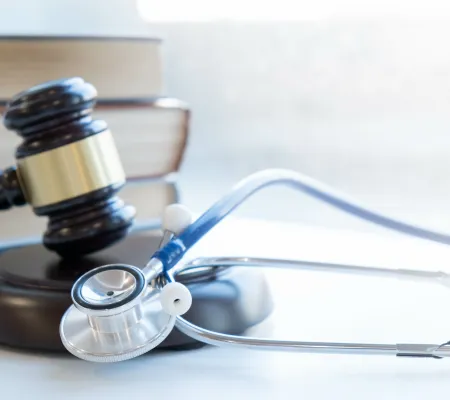 Medical Malpractice
Client Testimonials
Extremely professional and has an unrivaled ability to consider every vantage point in a case.
Mr Powell is extremely professional and has an unrivaled ability to consider every vantage point in a case. He represented a family member after a car accident and gave the case personalized attention. The big volume firms on TV settle en masse functioning more like claims adjusters. I would highly recommend Mr. Powell if you want a trustworthy attorney with experience.
William B.
I would recommend him to anyone
I have known Scott for several years. He achieves great results for his clients in personal injury cases through skilled, insightful and aggressive representation. He is a zealous advocate -- I would recommend him to anyone in need of a personal injury lawyer.
Anonymous