Our Team
The Powell Law Firm
Use our dogged determination to achieve the best
The Trial Lawyer Team
Scott Emerson Powell is a dynamic trial lawyer and negotiator who has recovered millions of dollars for his clients. Scott's practice consists of cases involving catastrophic injury, wrongful death, car and semi truck accidents, medical negligence, and nursing home neglect.

Since becoming a plaintiff's lawyer, Scott has been named a Top 100 Trial Lawyer by The National Trial Lawyers organization, as well as a Kentucky Super Lawyers Rising Star every year since 2013. In addition, Scott has been featured in publications such as Attorney at Law Magazine, Forbes, and Bloomberg Businessweek. While in law school, Scott was a national champion moot court negotiator and represented the U.S. in international competition. In addition, Scott served as a legal intern for the U.S. Commercial Attache office of the London Embassy, where he helped American companies doing business in Europe.

Scott is joined by Stephen A. Klausing, Jr. and Coleman L Hellyer, two widely successful trial lawyers.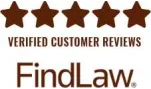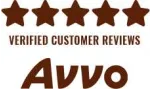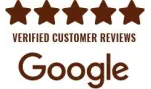 The Powell Law Firm
Guiding Principles
We practice an aggressive, proactive brand of law. Your case will be fresh on our mind until its conclusion. Regardless of where your case stands, you can rest assured knowing that your communication line with us is always open. We believe in honest and transparent communication about the status and success of your case.

Whether it be a life changing injury or the unnecessary death of a loved one, our objective remains the same: to leave you in the best position possible, ready to move forward with your life.

Extremely professional and has an unrivaled ability to consider every vantage point in a case.
Mr Powell is extremely professional and has an unrivaled ability to consider every vantage point in a case. He represented a family member after a car accident and gave the case personalized attention. The big volume firms on TV settle en masse functioning more like claims adjusters. I would highly recommend Mr. Powell if you want a trustworthy attorney with experience.
William B.
I would recommend him to anyone
I have known Scott for several years. He achieves great results for his clients in personal injury cases through skilled, insightful and aggressive representation. He is a zealous advocate -- I would recommend him to anyone in need of a personal injury lawyer.
Anonymous