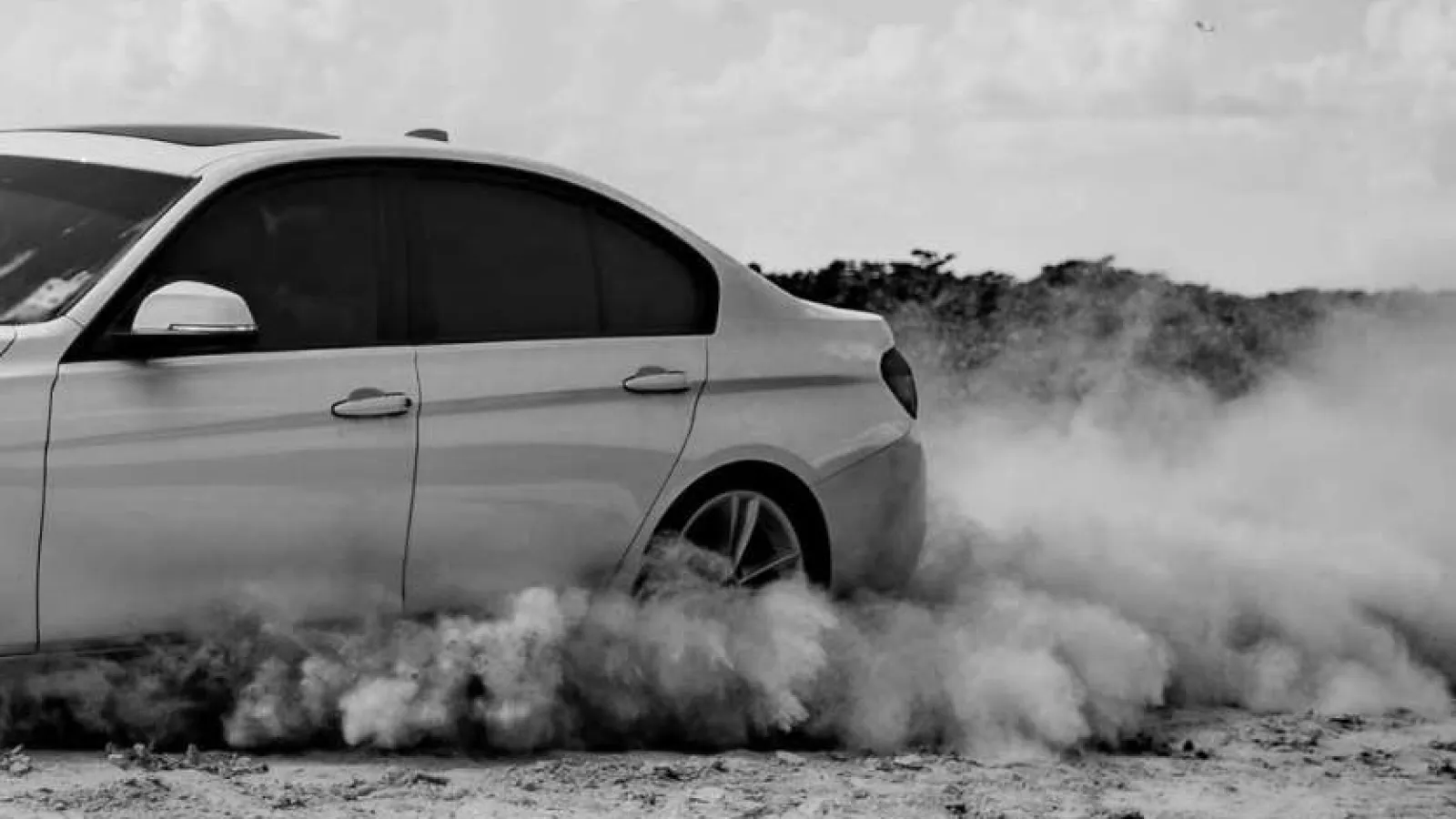 Practice Areas
Car Accident Lawyers
A car crash is frightening for anyone. And between injuries and property damage, the costs can add up quickly. Our Kentucky car accident lawyers are here to help you get the maximum compensation you deserve.
Car Accident Law Firm in Kentucky
Have you been in a car crash in Kentucky? Then you need an experienced personal injury attorney on your side. From Louisville to Indiana, our car accident lawyers are ready to help you claim the damages you deserve.

Personal injury law can be complex - and you deserve justice for your injuries. Contact our car accident lawyers today for a free consultation.

Car Accident Claims
Car accidents are common occurrences throughout KY. Whether it's a fender bender or multi-car collision, accidents happen every day. The most common types of car accidents are:
Collision with fixed object or parked vehicle

Minor "fender benders"

Head-on collisions

Rear collisions

Sideswipes

Intersection crashes
No matter where the accident happened, it can always be serious. That's why the law allows you to seek justice after an auto crash. Car accident claims are a type of personal injury claim. This means you can claim damages, or compensation, for the harm you've suffered.

You can hire a car crash attorney right away after a crash. Don't delay - contact our firm today.


Who is at fault for a car accident?
Sadly, some car accidents just happen. They're unavoidable. Others can be prevented. They're caused by someone's reckless or negligent driving.

Avoidable accidents may give rise to personal injury claims.

That said, Kentucky is a "no-fault" state. This means that you contact your own insurance company after a crash, no matter who caused the crash. The type of claim you make depends on the insurance policy you have. Our Louisville car accident attorneys can help you file a claim after a crash.

Car Accident Causes
Some of the more common causes of car accidents in Kentucky are:

Distracted driving: Distractions take a driver's attention away from the road. Common distractions include eating, using the phone, and applying makeup.

Speeding: Driving above the posted speed limit or too fast for current weather or traffic conditions can lead to car accidents.

Drunk driving: Operating a vehicle while under the influence of drugs or alcohol is a major cause of car accidents.

Reckless driving: This includes actions such as tailgating, improper passing, and failing to obey traffic signals and signs.

Unsafe driving : Drivers must respect the weather conditions. Rain, snow, ice, and fog can all contribute to hazardous driving conditions and increase the risk of car accidents.

Fatigue: Driving while overly tired or falling asleep at the wheel can be a serious cause of car accidents.

Vehicle defects: Car defects may cause the driver to lose control of the vehicle. Common defects include blown tires and brake malfunction. Inexperienced drivers: New drivers lack road experience. They may overestimate their abilities and drive carelessly.

Poor road conditions: Potholes, uneven road surfaces, and debris on the road can all contribute to accidents.

Aggressive driving: This includes behaviors such as tailgating, speeding, and weaving in and out of traffic.
To prove what caused a crash, you need evidence. Our experienced Louisville auto accident lawyers can help you build an effective case based on the evidence available.

Car Accident Injuries
Motor vehicle accidents often result in catastrophic injuries such as traumatic brain injuries and spinal cord injuries. These are lifelong injuries that will affect the rest of their life, requiring expensive ongoing medical treatment.

We focus on making sure our clients have the compensation they need to cover past, current, and future costs of their accident-related injuries.

Motor vehicle accidents often result in serious injuries such as:

Traumatic brain injuries

Broken bones and fractures

Lacerations

Soft-tissue injuries

Burn injuries

Internal organ damage
Some of these are catastrophic injuries. Catastrophic injuries cause serious emotional and physical distress. We focus on making sure our clients have the full compensation they need to cover the past, current and future costs of their accident-related injuries.

Even if you feel okay after a crash, seek medical advice. Some conditions - such as concussion - take time to manifest. Medical records can also help you prove your claim at a later stage.

Maximizing Car Accident Compensation
Most states operate on a fault system when it comes to car accident claims, meaning the driver who causes the crash is liable for any injuries they cause. As mentioned, Kentucky is one of only a dozen states that instead rely on a no-fault system. This means that no matter who caused the crash, each driver files a claim with their own auto insurance provider.

Are you partly to blame? You can still claim damages. Your compensation is reduced depending on your degree of fault.

You only have a year from the accident date to claim. Contact our car accident attorneys as soon as possible to get started.
Our firm will work to identify and obtain all available insurance compensation to make sure you have what you need to cover your medical bills, your pain and suffering, your lost earnings and other damages.

We can also help with:

Uninsured/underinsured claims

Hit-and-run accidents

Complex cases e.g. vehicle defects

Wrongful death (fatal crashes)
Our Motor Vehicle Accident Lawyers Are on Your Side
At Powell Klausing, we know how stressful car accident claims can be. But our auto accident attorneys are here to help you move forward. We have the experience and dedication to help you claim the justice you deserve after a car crash. We will hold the negligent party to account so you can move on with your life.

To discuss if you have a claim, contact us for a free consultation. From Indiana to Louisville, our car accident lawyers are waiting to help.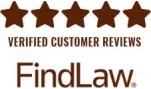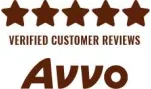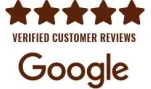 Kentucky's no-fault system allows motorists to choose between:
Carrying no-fault insurance and waiving their right to third-party compensation; and
Retaining the right to third-party compensation, but also opening themselves up to the possibility of a lawsuit
The no-fault system means that you have at least $10,000 in personal injury protection (PIP) benefits to cover your injuries after an accident. (This is true regardless of whether you waive or retain the right to sue.)


The headaches arise, however, when you suffer serious injuries that exceed the limit of this type of policy. Now, if you opted for traditional coverage (retaining the right to sue), you can file suit against the driver with no restrictions at this point. If you did not opt out of the no-fault system, you must meet Kentucky's threshold. To do so, you must:

Have more than $1,000 in accident-related medical bills;
Suffer from a serious break in a bone or a fracture of a weight-bearing bone;

Have permanent disfigurement stemming from the accident; or
Have permanent loss of a limb or body function
It is also important to note that PIP policies only cover personal injuries. This means that you will not be able to repair or replace your vehicle or any of its damaged contents unless you file a claim with the other driver's insurance company.
If you find that you need to pursue compensation from the at-fault driver after a Louisville car accident, you may want to call a qualified car accident attorney to discuss the merits and estimated value of your case.

Under Kentucky law, all motorists must carry a minimum amount of liability insurance in case they cause an accident where someone suffers serious injuries. This means the at-fault driver in your crash should have at least:
$25,000 per person for medical care and other accident-related costs
$50,000 total per accident for third-party medical care and other accident-related costs
$10,000 for property damage
By filing a claim based on this policy, you can collect compensation for a wide variety of damages. Often, this includes losses and damages such as:

The cost of medical care
Ongoing care costs
Losses associated with missed work
Property damage
Emotional damages, including pain and suffering
Other out-of-pocket costs related to the accident
On the surface, most car accident claims seem simple. Even many that require third-party claims do not seem overly complex. However, any time you are taking on an insurance company you can count on things not going exactly as planned.

Establishing liability in many car accident cases is more difficult than it originally seems, and insurance companies often use tactics to blame some or all of the crash injuries on the victim.

In most cases, the insurance company will actually use your own words against you. This is problematic because you do not even need to admit fault; even saying something like, "I'm sorry this happened" or "I'm OK" can be misconstrued to mean that you are sorry for causing the accident or that you did not sustain injuries.

Having a skillful lawyer in your corner makes the process go much smoother. Your lawyer can handle all communication with the insurance company, reducing the risk that you fall into one of their traps. He can also help you build a strong case to prove liability, and collect all of the evidence necessary to maximize your payout by demonstrating the severity of your injuries.

In Kentucky, a lawsuit claiming auto negligence must be filed within two years. Generally, the two year limitations period begins to run from the date the auto accident occurred. But there are exceptions to this general rule. Do not hesitate to contact our office if you have questions about the statute of limitations applicable to your case.
Further reading: Kentucky Auto Accident Statute of Limitations
Victories & Results
$600,000

Car Accident
(policy limits)
Spinal Injury
$375,000

Car Accident
(policy limits)
Mild Traumatic Brain Injury, Leg Injury
Settlement Results
Car Accidents
Most states operate on a fault system when it comes to car accident claims, meaning the driver who causes the crash is liable for any injuries s/he causes. Kentucky, however, is one of only a dozen states that instead rely on a no-fault system.
In Kentucky car accidents, it does not matter who caused the crash. You each file a claim with your own auto insurance provider. You can only file a claim against the at-fault driver if you suffer injuries that meet or exceed the threshold defined by Kentucky law.

Reviews & Recognitions
Client Testimonials
Went above and beyond
From the very first phone call to Scott through the entire process I was nothing but pleased at the professionalism, courtesy and prompt return calls. Abby his assistant (not sure of her title) was also very fast at returning calls, helping with expediting my lost wages paperwork. She was always very polite and professional. It was a breath of fresh air to deal with professionals who truly cared about my case and went above and beyond to make sure my case was resolved quickly and returned a better outcome than I imagined. Thank you Scott & Abby!!!!
Anonymous
There are no words to convey how strongly I advocate for this humble and incredibly capable attorney.
I had been massively damaged by doctor error during a surgical procedure, which required another surgery and then even a third. This communicative, interested and smiling face took all my data, sympathized greatly and eventually pursued the case. I am now just out of the resolution of an award in my favor, 3 years down the pike, something which I only dreamed might be possible. He kept me posted rigorously and I never felt out of the loop at any time, between he and what became co-counsels. He has been really magnificent. There are no words to convey how strongly I advocate for this humble and incredibly capable attorney. I would recommend him to anyone.
Steve