Our Philosophy
Powell | Klausing
The Trial Lawyer Team
Use our dogged determination to achieve the best resolution to your case
Strong relationships and communication are the foundation of our practice. Every aspect of our firm is based on this. We believe in open and regular communication, individual attention to your case, and dogged determination to achieve the best resolution to your personal injury or medical malpractice case.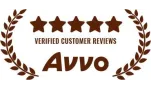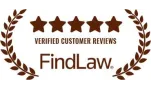 The Powell Law Firm
Guiding Principles
We practice an aggressive, proactive brand of law. Your case will be fresh on our mind until its conclusion. Regardless of where your case stands, you can rest assured knowing that your communication line with us is always open. We believe in honest and transparent communication about the status and success of your case.

Whether it be a life changing injury or the unnecessary death of a loved one, our objective remains the same: to leave you in the best position possible, ready to move forward with your life.

Victories & Results
$350,000
Construction Site Injury
Toe Injury
$300,000

Farm Tractor Accident
(policy limits)
Spinal Injury
Settlement Results
Workers Compensation
Employers and others involved on a construction project - building owners, contractors, etc. - have a responsibility to ensure safe working conditions for construction workers. Given the heavy machinery, dangerous tools, and heights from which construction workers perform their job duties, any degree of negligence can lead to serious accidents.

If you have been involved in a construction accident at the workplace, you may have legal options to get compensation via workers' compensation and third-party liability claims. The Powell Law Firm, PLLC can help.

In order to file a claim for compensation for your financial and emotional losses, you must first identify who is liable for your injuries. From there, you will file a claim with their liability auto insurance, business liability, or homeowner's insurance provider, depending on how your injuries occurred.

To win this type of claim, you need to show the other party acted in a negligent manner. Proving negligence in a Kentucky personal injury case requires providing evidence to show:

The liable party had a duty to prevent you from suffering injuries
It failed to uphold this duty, leading to an accident
You suffered injuries in the accident
The evidence you need to prove the liable party acted negligently varies based on how your injuries occurred and the facts of your individual case. However, some common evidence in serious personal injury claims includes:

Reports from the local police, Kentucky State Police or other personnel who responded to the scene
Information provided by eyewitnesses in interviews or testimony
Pictures from the scene
Video of the incident, sometimes available from a security camera or other source
Your medical records and other documentation of the severity of your injuries
Testimony from expert witnesses, if necessary
Kentucky law allows you to request compensation to cover a wide variety of financial and emotional damages after a serious personal injury incident. Depending on the evidence you can provide to prove your expenses and losses, this may include:

The cost of medical care for your injuries
Rehabilitation, physical therapy, and other necessary therapies
The cost of ongoing care
Regular and necessary at-home nursing care
Other types of home health care
Lost wages
Emotional and psychological damages, such as pain and suffering
Property damage
Out-of-pocket expenses related to the accident or injury
Kentucky law does not limit the amount of compensation you can recover, meaning there is no reason to settle for less than you deserve. But it is difficult to accurately value your claim without first reviewing your case and the effects of your injuries. And without an idea of the compensation you need to cover all current and future losses, you cannot be sure you are receiving a fair settlement offer from the insurance company. Make sure you review your case with an attorney before accepting any settlement from the insurance company.
It is important to note that once you sign a settlement agreement, you forfeit any right for further compensation related to your accident. That is why it is so important to get the money you need the first time.
Because of the high stakes in a serious personal injury claim, it can be difficult to negotiate a fair settlement. Insurance companies may argue that your injuries are not as severe as you claim, that they are pre-existing, or that the value of your damages is lower than you say.

Enlist the help of a qualified personal injury attorney to handle your claim. The Powell Law Firm, PLLC negotiates with insurance companies to make sure claimants receive the compensation they are due after a serious accident. We compile medical evidence, gather documentation of your lost wages and reduced earning capacity, and may work with expert witnesses who can testify about your prognosis and the effects of your injuries.

It is also important to act quickly in personal injury cases. Under Kentucky law, you have only one year from the date of your injuries to file a claim.