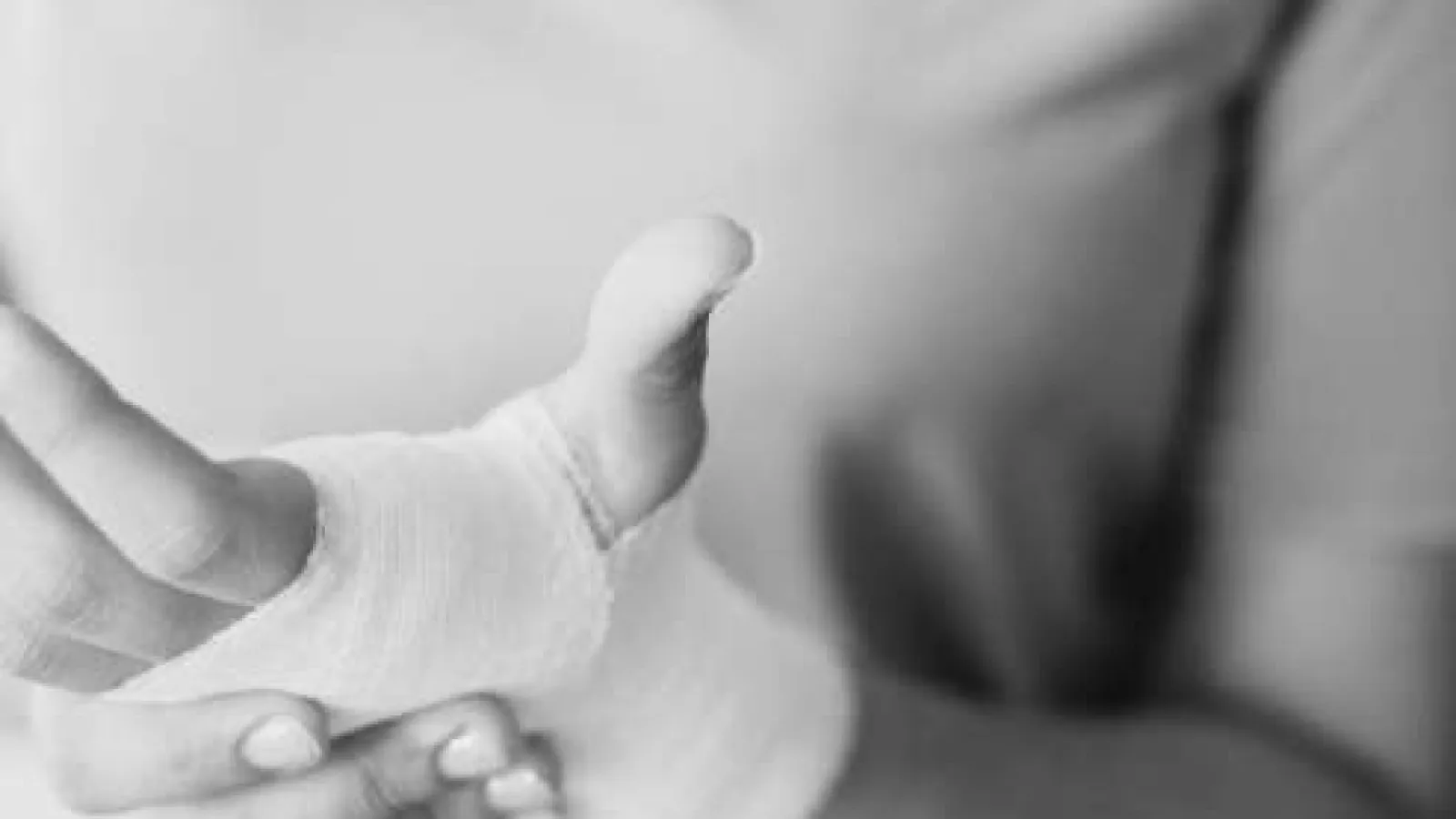 Practice Area
Catastrophic Injury
Serious, life-changing injuries can happen in more ways than most have imagined. Our firm stands apart in our ability to handle cases with complex fact patterns.
Representing Catastrophic Injury Survivors in Kentucky
Suffering serious injuries often leads to a great deal of financial stress.
Serious, life-changing injuries can happen in more ways than most have imagined. The costs of medical treatment add up quickly while you miss work due to your injuries. In most cases, victims are left worrying about how to afford the necessary care.
At The Powell Law Firm, PLLC, we stand apart in our ability to navigate the complexities of the civil justice system for the victims of catastrophic injuries in Kentucky.
Catastrophic Injuries At A Glance:
Types Of Catastrophic Injuries
Causes Of Catastrophic Injuries
Compensation For Catastrophic Injuries
Types Of Catastrophic Injuries
Catastrophic injuries are life-changing injuries with lasting ramifications such as:
These injuries can require long-term care from in-home aides, ongoing physical therapy, and home renovations in addition to the initial costs of medical treatment, surgeries and medication. It is crucial to make sure that any settlement or jury award covers the past, current and future costs of these devastating injuries.
Causes Of Catastrophic Injuries
Sadly, many catastrophic injuries are entirely the result of negligence and therefore entirely preventable. They are frequently suffered in car accidents and semi-truck accidents, where the human body loses the battle of physics when involved in a high-speed collision. In the blink of an eye, innocent people can suffer brain damage, paralysis and other lifelong injuries through no fault of their own.
Compensation For Catastrophic Injuries
Regardless of how your injury occurred, Kentucky law allows you to recover compensation from the at-fault party through a personal injury claim. We can help you pursue financial compensation for your medical bills, pain and suffering, lost wages and more. While a monetary payout cannot heal your physical wounds, it can certainly help you afford the care you need and reduce your financial stress during the recovery process.
Led by award-winning trial lawyer Scott Powell, we pursue all available sources of compensation, including the insurance policies of at-fault parties. If you were injured in a car accident and the at-fault driver lacks adequate insurance, we may be able to obtain coverage via your own policy's uninsured/underinsured motorist coverage. If coverage is available, you can trust us to find it and obtain it while you focus on getting better.
Let Us Help Make Things Right For You
You did not choose to suffer a life-changing injury. You can choose to have an experienced personal injury lawyer making sure you have the resources you need today and in the future. Contact us for a free initial consultation. We have office locations in Louisville and Lexington.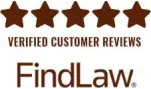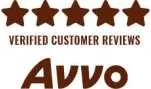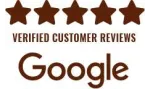 Victories & Results
$350,000
Construction Site Injury
Toe Injury
$300,000

Farm Tractor Accident
(policy limits)
Spinal Injury
Settlement Results
Workers Compensation
Employers and others involved on a construction project - building owners, contractors, etc. - have a responsibility to ensure safe working conditions for construction workers. Given the heavy machinery, dangerous tools, and heights from which construction workers perform their job duties, any degree of negligence can lead to serious accidents.

If you have been involved in a construction accident at the workplace, you may have legal options to get compensation via workers' compensation and third-party liability claims. The Powell Law Firm, PLLC can help.

In order to file a claim for compensation for your financial and emotional losses, you must first identify who is liable for your injuries. From there, you will file a claim with their liability auto insurance, business liability, or homeowner's insurance provider, depending on how your injuries occurred.

To win this type of claim, you need to show the other party acted in a negligent manner. Proving negligence in a Kentucky personal injury case requires providing evidence to show:

The liable party had a duty to prevent you from suffering injuries
It failed to uphold this duty, leading to an accident
You suffered injuries in the accident
The evidence you need to prove the liable party acted negligently varies based on how your injuries occurred and the facts of your individual case. However, some common evidence in serious personal injury claims includes:

Reports from the local police, Kentucky State Police or other personnel who responded to the scene
Information provided by eyewitnesses in interviews or testimony
Pictures from the scene
Video of the incident, sometimes available from a security camera or other source
Your medical records and other documentation of the severity of your injuries
Testimony from expert witnesses, if necessary
Kentucky law allows you to request compensation to cover a wide variety of financial and emotional damages after a serious personal injury incident. Depending on the evidence you can provide to prove your expenses and losses, this may include:

The cost of medical care for your injuries
Rehabilitation, physical therapy, and other necessary therapies
The cost of ongoing care
Regular and necessary at-home nursing care
Other types of home health care
Lost wages
Emotional and psychological damages, such as pain and suffering
Property damage
Out-of-pocket expenses related to the accident or injury
Kentucky law does not limit the amount of compensation you can recover, meaning there is no reason to settle for less than you deserve. But it is difficult to accurately value your claim without first reviewing your case and the effects of your injuries. And without an idea of the compensation you need to cover all current and future losses, you cannot be sure you are receiving a fair settlement offer from the insurance company. Make sure you review your case with an attorney before accepting any settlement from the insurance company.
It is important to note that once you sign a settlement agreement, you forfeit any right for further compensation related to your accident. That is why it is so important to get the money you need the first time.
Because of the high stakes in a serious personal injury claim, it can be difficult to negotiate a fair settlement. Insurance companies may argue that your injuries are not as severe as you claim, that they are pre-existing, or that the value of your damages is lower than you say.

Enlist the help of a qualified personal injury attorney to handle your claim. The Powell Law Firm, PLLC negotiates with insurance companies to make sure claimants receive the compensation they are due after a serious accident. We compile medical evidence, gather documentation of your lost wages and reduced earning capacity, and may work with expert witnesses who can testify about your prognosis and the effects of your injuries.

It is also important to act quickly in personal injury cases. Under Kentucky law, you have only one year from the date of your injuries to file a claim.

Reviews & Recognitions
Client Testimonials
Went above and beyond
From the very first phone call to Scott through the entire process I was nothing but pleased at the professionalism, courtesy and prompt return calls. Abby his assistant (not sure of her title) was also very fast at returning calls, helping with expediting my lost wages paperwork. She was always very polite and professional. It was a breath of fresh air to deal with professionals who truly cared about my case and went above and beyond to make sure my case was resolved quickly and returned a better outcome than I imagined. Thank you Scott & Abby!!!!
Anonymous
There are no words to convey how strongly I advocate for this humble and incredibly capable attorney.
I had been massively damaged by doctor error during a surgical procedure, which required another surgery and then even a third. This communicative, interested and smiling face took all my data, sympathized greatly and eventually pursued the case. I am now just out of the resolution of an award in my favor, 3 years down the pike, something which I only dreamed might be possible. He kept me posted rigorously and I never felt out of the loop at any time, between he and what became co-counsels. He has been really magnificent. There are no words to convey how strongly I advocate for this humble and incredibly capable attorney. I would recommend him to anyone.
Steve